St. Francis / St. Joseph Catholic Worker
Winter 2010 (page 2)
Roast & Toast
November 1, 2009 was a momentous evening for all those connected with the Catholic Worker House. House Founder Father Mark Schmieder was subjected to the hilarity of a Hollywood style roast along with the warm cheer and deserved praise of a hearty toast. Two hundred friends and admirers packed the Hartwell Recreation Center, testimony to Father Mark's selfless energy and unrelenting spirit. This is a man who has made a difference. And, this is a man who is, well, different.
Brennan Hill initiated the fun with a side-splitting parody of Father Mark, emphasizing that trademarked chapeau and purposeful demeanor. Mark's brother, LeRoy, and sister, Darlene, apparently mindful of the Lord's scrutiny, minimized the roasting and shared poignant stories of growing up with Mark. Long time friend, Mike Harmon, turned up the heat with a satiric epic poem and introduced us to "The Boat." Apparently, Father Mark plied the waterways on a craft that was subject to much ridicule and jest. Fellow clergy, Fathers Harry Meyer, Tom Fitzsimmons and Stanley Neiheisel, along with friends, George Rebeck and Sam Schloemer, gleefully and metaphorically tied Father Mark to the mast with a catalogue of bon voyage stories. Sister Judy related comical tales of Father Mark's visits and displayed items, many of dubious utility, that Mark brought to the Sisters from his travels. Pete Buzwinka recalled the stern warnings to Father Mark's somewhat naive Kairos volunteers at Lebanon Correctional. Former Catholic Worker House resident, Kevin Staigl, brought us back to earth with his story of recovery through Father Mark's committed intercession and the loving oversight of the House staff.
Finally, there was Father Mark at the podium, cherubic smile and humble hand commanding a halt to the long standing ovation. Naturally, Father said nothing about his extraordinary efforts to help others, but thanked God and his fellows for their love. Certainly, his message and the delightful tributes inspired all of us to increase our compassion and good works.
The attendees enjoyed a variety of tasty soups, including white chile, tomato bisque, chicken noodle and Italian wedding. Much gastronomic thanks to all of the volunteer chefs.
While the joyous spirit of the night was most fulfilling, the Worker House benefitted from over $25,000 in contributions related to the event. This is much needed and the House guests, staff and board thank all who attended and all who contributed time and money. Father Mark expressed his gratitude to all.
We wish to specifically thank these prime roast movers, members of Mark's Thursday morning men's group: Pete Buswinka, Jerry Davis, Rod Davis, Bill Malarick, John Murray, Don Rucknagel, Mike Shryock, Sam Schloemer.
Also, Pat Schloemer and Sr. Judy Tensing,
as well as others too numerous to name.

Editor's Note: The funeral Mass for Father Mark occurred on January 2 at St. Francis Seraph Catholic Church. This excellent Homily was delivered by Father William Stockelman. Father Mark is buried in his hometown of Minster, OH.
Mark Schmieder (1940-2009)
On behalf of the immediate family, welcome everyone to this funeral for Mark Schmieder. Welcome to our new Archbishop Dennis Schnurr, who graciously joins us today. Greetings to Mark's brother priests. (He had said he expected six priests for his funeral. Nice try, Mark.) And a very special greeting to all those here who are recovering, or are homeless, or have been in jail, or who aren't too sure where next month's rent is coming from. You are Mark's very special guests today.
The Homily
by Father William Stockelman
A remarkable individual has been taken from us. Your presence in such large numbers this afternoon, the tributes in the media, the outpouring of affection and sorrow are some indication of the tremendous imprint of Mark Schmieder's life. Mark stepped into our hearts and will abide there until our last days. To know him was the privilege of a lifetime. A biography is waiting to be written, but the print would have to be very small; a movie should certainly be filmed, but the actor would need to be large indeed. After this funeral, at the reception, there will be an opportunity for many more stories to be told. For now, as Mark would say, it's time to give it my "best shot."
2500 years ago, the Prophet Isaiah described a mysterious Servant, a "chosen one," endowed with God's spirit so that he might bring justice… "to serve the cause of right, to free captives from prison and to bring from the dungeon those who live in darkness." Surely many hundreds and thousands of men and women have fulfilled that text: Jesus our Savior and Lord; Dorothy Day and Dorothy Stang, who were inspirations for Mark; and in an earlier era, St. Francis of Assisi.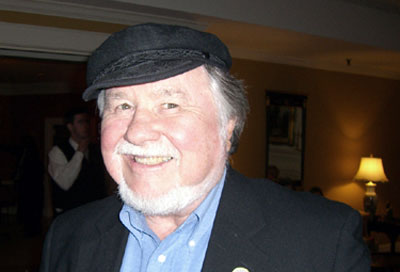 In 1940, a new Chosen Servant was born, and Isaiah was about to be fulfilled again. Joan Chittester, one of Mark's favorite writers, says that every person is an incarnation of God's care and mercy— some much moreso than others.
It was a difficult delivery. To the doctors, it seem clear that the baby was dead and that the mother was dying, hemorrhaging. So the newborn infant Mark was set aside and forgotten while the staff tried to save the life of the mother. For at least thirty minutes he lay on a steel table, forgotten. Finally, someone glanced over and said, "Look, that baby is alive!" Thirty minutes set aside, forgotten, abandoned.
And Mark would dedicate his life to all those whom society had set aside, forgotten and abandoned— the throwaways of humanity. At a dinner in his honor on November 1, Mark summarized the theme of his life: "Nobody is a nobody in God's eyes!" Not the toughest prisoner at Lebanon Correctional Facility, not the most forlorn homeless man in Over-the-Rhine, certainly not the condemned man on Lucasville's Death Row, and not the victims of abuse— whether by a person or an institution. "You have to help the poor," he would say. "The rich can take care of themselves." Mark had sayings like, "Some people just need a helping hand," and he always prayed "for anyone who may be losing hope." Three months before he died, Mark again summarized his life in Street Vibes: "It is always easier to ignore the cries of others; if you acknowledge the pain of others you might be forced to do something about it."
As far as I know, Mark did not walk on water. Knowing him, he probably tried, perhaps on Lake Erie or his beloved Ohio River. Instead he decided to buy a boat. An old boat— a boat that hardly needed to be locked, because no one would possibly steal it. The "Marco Polo" became a symbol of Mark's life: bring people together, feed them, provide hospitality, build community— and often, go out onto the deep waters. Yes, enjoy the calm waters of downstream, but don't be afraid to sometimes sail against the current. "Ships are safe in the harbor, but that's not what ships are for." God didn't make any of us to live a small, safe, conventional life on the shores of society— but especially not Mark. He left a deep wake indeed.
And sometimes he did sail against the current. "People live in a culture of fear," he would say. "That's why things don't change." Mark was certainly not afraid to speak the truth to power. More than one prominent bishop nationwide knew very well Mark's strong views on women in ministry, the handling of the abuse crisis, the church's use of resources. (I can easily imagine some bishop reading his mail and saying "who is this Schmeyeder guy?") And I feel sure that City Hall knew very well the return address of 1437 Walnut Street.
And on one remarkable afternoon, Mark found himself close up at the intersection of church and civil power: on April 16, 2008 he found himself only fifty feet from both Pope Benedict and President George Bush. The invitation came from the President, and we kidded him: "Mark we always knew you were a closet Republican! You made a large contribution to the Republican Party!" Just recently I learned that the invitation actually came from the Pope.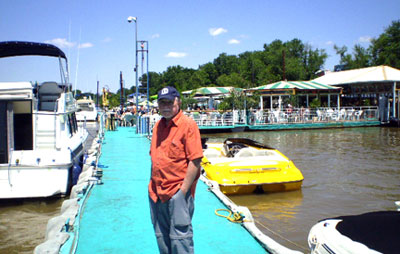 Don't be afraid to leave the harbor, to try to walk on water, to travel upstream. Live life fully every day, leave a deep wake behind you— because none of us knows how long we have. In March, 'gallstones' became pancreatic cancer. Five year survival rate: 5%. Massive chemotherapy and radiation. On Thursday August 3 at 7:00 pm, my phone rang: "Bill, what are you doing for dinner tonight?" 7:00 pm. We sit down, he picks at his food. "My tumor marker is 67,000; it's supposed to be 37. The cancer is everywhere. I can feel it. I've known about it since Tuesday." How do you begin to say that you're dying? (Mark liked so speak of Jesus praying in the Garden of Gethsemane: twice Jesus begged that God would take the 'cup' from him— but something happened on the third time. Perhaps something happened deep inside Mark.)
He later wrote that the cancer was a gift, that it helped him get his priorities in order, but he loved life too much to leave without a struggle: from the treatments, to Lourdes France, to the Mayo Clinic, finally to Washington State. I can tell you that Mark gave cancer his best shot, as he did everything else since that miraculous day in 1940.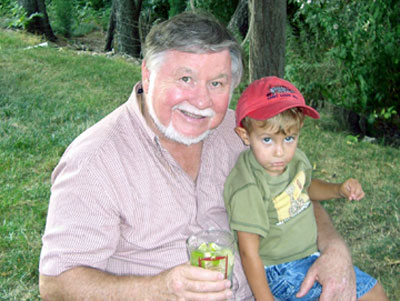 It seems impossible that that hearty laugh is now stilled, that never again will any of us hear, "What's happening?" But we do hope and believe that by the grace and mercy of God, Mark has reached the other shore. And that there to welcome him, besides his brother Paul whom he loved so much, and his family, will be a huge throng of the poor and homeless and forgotten and abandoned, the cast aside and lowly— the anawim of every nation, religion, and color. And in the midst of them all, Jesus Christ, our Lord and Savior, who once said, "Whatever you did for the least of my brethren, you did it for me."
Mark, thanks. You are forever written on our hearts.
A Well-Defined Path
Over the past 2 months, the Staff and the Board of Trustees of the SFSJ Catholic Worker House have come to a renewed sense of purpose in honoring the vision of Father Mark Schmieder, House Founder and former Chairman. We have clarified our roles, voiced our expectations and solidified our trust in one another.
Often the loss of a leader, especially one who led by example, is a scary time in an organization. However, the SFSJ Catholic Worker House is blessed with Father Mark's vision imbedded in the very structure of the House: in our Mission Statement, Bylaws and Policy Manuals lay the codified path; in the shared experience of knowing Father Mark lays the spiritual path.
We hope more readers of this newsletter will come to know the Staff and Board and join us in the daily life of the House. There's always room at our dinner table for you. Volunteering your conversation with our guests is a donation we cannot buy.
We would like to reiterate what we said in a previous letter sent to the many friends of the House:
Father Mark imparted to us the true meaning of Jesus' teachings through his tireless and selfless efforts to rescue those forgotten by society.
Father Mark cannot be replaced. However, through his inspiration and unwavering faith, the House will proceed with its mission of helping homeless men adopt principles of responsibility and become useful members of society. Father Mark taught us how to run an effective operation on a tight budget. We are blessed with excellent management and staff along with a fully engaged Board of Trustees. We wish to assure our compassionate and generous donors that the SFSJ House remains viable and will continue Father Mark's vision to help homeless men help themselves. This is Father Mark's legacy.
We thank you for your continuing support and hope to meet you soon.
— Joyce Kiernan