St. Francis - St. Joseph CW Newsletter
Autum 2008
75th Anniversary of the Catholic Worker Movement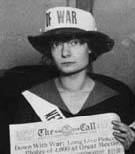 Seventy five years ago, in the midst of the Great Depression, Dorothy Day published the first edition of The Catholic Worker newspaper. Her editorial announced the paper's purpose and launched the Catholic Worker Movement.
For those who are sitting on park benches in the warm spring sunlight. For those who are huddling in shelters trying to escape the rain. For those who are walking the streets in all but futile search for work. For those who think that there is no hope for the future, no recognition of their plight, this little paper is addressed. It is printed to call their attention to the fact that the Catholic Church has a social program to let them know that there are men of God who are working not only for their spiritual, but for their material welfare.
(The Catholic Worker, May 1933)
Houses of hospitality sprang up, first in New York, then around the country, to feed, clothe and shelter the homeless. Today, along with our house on Walnut Street in Over-the-Rhine, there are over 150 Catholic Worker Houses following Dorothy Day's inspiration. And The Catholic Worker newspaper, published 7 times a year, is still sold for its original price of one cent.
Sister Dorothy Stang — Martyr for the Poor
By Brennan Hill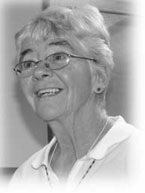 I want to tell you about a local nun who is a hero of mine. Her name is Dorothy Stang (Dot for short), and she was born and raised in Dayton, Ohio. She left high school to join the Sisters of Notre Dame de Namur because she wanted to be a missionary and work for the poorest of the poor. After a stint teaching kids, Dot volunteered in 1966 to go to the Amazonia area in Brazil and serve the people who were being driven off the land by the ranchers and loggers. She lived in shanty towns as one of the poor.
Dot organized the forest people into strong communities and taught them to have a firm faith in themselves and their cause against those who oppressed them. She learned the legal rights of her people and became a strong advocate for their freedom. She also taught them how to plant new trees and sustainable farming.
Dot became a force in her area of the Amazon and eventually the rich loggers and ranchers decided she was a threat to their profits and had to be killed. One day while the 73 year old nun was on the way to a meeting with poor farmers, she was stopped by two gunmen. She knew what they wanted because for 30 years she had seen over a thousand people killed in the area for standing up to rich owners. Dot took out her bible and began to read the beatitudes. An assassin pulled his gun and shot Dot six times, leaving her body to lay in the rain-soaked mud. Sr. Dorothy had given her life for the poor, for preservation of the rainforests and development of persons.
Using My Connections for a Better Life. Richard Polk's Story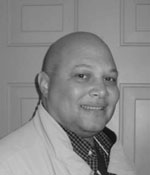 I moved to Columbus in 2002 believing that changing locations would change me. Since I had previously lived there for 24 years, and with property values were soaring, I had the bright idea to buy houses and become a property mogul. I thought I could use my connections to get started in the real estate business. Instead, I connected in all the wrong ways.
I used drugs very hard and lost all hope. In despair, I called a friend in Cincinnati who drove all the way to Columbus and brought me back to Cincinnati in October 2003. Once here, I had nowhere to live and no means to obtain housing. My friend though, had his connections too. He knew a staff person at the CW House. I presented myself at the House, and I was welcomed as someone who could get his life back together. I learned through the atmosphere of recovery in the House, that my life was not over as long as I applied the spiritual principles of patience, tolerance, and acceptance. Following the mandates of the House, I got a job and by the end of December 2003, I moved into a transitional living apartment. I saved my money, fixed my credit as best as I could, and in 2005 finally bought that house I had envisioned years before. Now I am a landlord with two tenants. Due to the kindness of the people at the CW House, I was able to realize a lost dream and now new possibilities arise often. I still have problems but I've learned to live through them and use the coping tools that I learned in recovery. On October 23, 2008, I celebrated five years of being drug and alcohol free. Thanks to God.
Mmmm, Mmmm, Good. Staff Member Ted Lewis Keeps on Cooking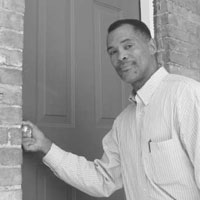 Ted Lewis is like the Energizer Bunny, he just keeps on going. After Ted's stay as a guest in the House, Ted volunteered and later joined the CW House staff part-time in 2004. You could say that Ted knows the House from both sides of the street and that the House has benefited from knowing Ted. Lately, weekend meals have become an event to look forward to as Ted reigns in our kitchen and elbow room at the House dining room table is tight. But Ted hasn't been with us, or even in Cincinnati, all those years since 2004.
In 2005, Ted took off for New Orleans to pursue his career as a trained chef. And in 2005, Hurricane Katrina ended Ted's New Orleans career with the destruction of the restaurant where he was employed. The evacuation of the city meant, that for Ted, he had to board a bus without the tools of his trade. Ted's knives were not allowed on the road to safety in Houston. Ted knew that he had to come home to Cincinnati. The SFSJ Catholic Worker House gladly welcomed Ted back for a few days stay until he found a friend he could live with. Ted kept on moving forward and worked his way into his own place. In February 2008, Ted again joined our staff part time as a weekend worker and a chef to boot. The guests relish his cooking and he is presently practicing his skills at the RESERVE Restaurant located at Newport on the Levee. Welcome home, Ted.
Prisoners of Lebanon Correctional Raise Funds for CW House Mattress Drive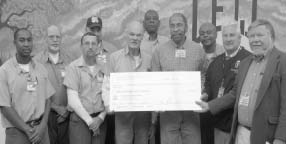 Prisoners at Lebanon Correctional Institution raised $1,000 for new mattresses for the CW House. The drive was spearheaded by prisoners involved in the Catholic Program under the leadership of prisoners Thomas Nolde and John Butler, along with the Vietnam Veterans Association under the leadership of prisoners Robert Conway and Owen Hobbs.
The House was in desperate need of new mattresses. The Social Action Outreach of Immaculate Heart of Mary Church awarded us a mini-grant for $1,200 to accomplish our goal of $2,200 for mattresses. We give a hearty thanks to the prisoners at Lebanon Correctional and the people at Immaculate Heart of Mary Church in Cincinnati.
Thanks to Two Departing Board Members, With Deep Gratitude for Their Service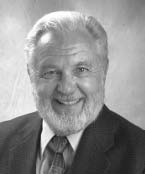 After six years of service, October marked the final meeting for Board Member Brennan Hill. Though Brennan has resigned from the Board due to many other commitments, he will continue to cook for the house with his wife on Wednesday night. Many guests have benefited from Brennan's generosity and devotion to the Catholic Worker mission. With a strong sense of social justice and both spiritual and intellectual insights, Brennan continues to be a trusted advisor for staff and board members work with personal development of the guests of the House. We will forever be thankful to Xavier University Professor Emeritus Dr. Brennan Hill for being a part of our community.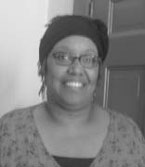 This summer we said goodbye to Board Secretary Arlene Turner as she moved to Texas due to her husband's corporate relocation. Arlene served on the Board for almost six years. Arlene shared her time with us while developing and working as Director of the Sarah Center, a women's outreach program of St. Francis de Sales Parish. Arlene brought with her a deep understanding of the Over the Rhine community and the needs around us and contributed much time for the development of staff. We thank her for this gift.
Welcome. New Members of House Board of Directors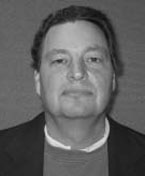 Michael Dufek comes to us with a belief that is at the heart of the Catholic Worker mission: people need a second chance. Over the years, volunteering at soup kitchens and serving on the Boards of other social service agencies, Michael has taken action on his beliefs. Michael is a Trust Officer at PNC Bank and resides with his family in Cincinnati. While Michael states that he is honored to be involved in the Catholic Worker House, we are grateful to welcome him onto our Board.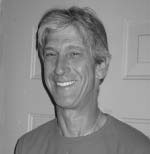 Kevin Steigl is a name that may be familiar to our readers from a feature published on Kevin here last spring. As a former resident (2004) and always a volunteer, Kevin has a firm commitment to serving the homeless and the CW House itself. He has stated, "I owe my life to the Catholic Worker House." Kevin is a licensed plumber and owns a plumbing and remodeling business. The House has benefited greatly from the extensive maintenance and repairs Kevin and company have performed for us. We appreciate Kevin joining the Board and look forward to his input.
Happy Thanksgiving
We give thanks for all the Blessings we receive and give thanks to all those who support the CW House. As we count our blessings, Father Mark Schmieder tells us a story that still surprises him to this day.
This past spring, I asked a nun visiting from Africa (Tanzania) what impacted her the most about our culture or way of life in the U.S. Her answer is one I cannot forget. She replied that she was struck by how unthankful Americans are, though having so much, as compared to Africans who are so thankful, even with having so very little. May gratitude always be in our hearts and on our lips.
SFSJ Catholic Worker House vs. Homelessness
We thank all those who support and donate to the House. The House continues to function very well in these tough times. We have on average for the past four years, a better than 35% rate of guests going onto independent living with a job. Our outcome numbers show that with your support, we continue to have remarkable progress. This year, we served 165 homeless men with 64 moving onto independent living. That's a House record for success: 39% of our guests established their own households and are in the workforce.
USA Today, on October 21, reported on its front page that homelessness among families is increasing in our country at an alarming rate. Job loss and foreclosures on homes were the main factors attributed to the large increase, according to Philip Mangano. Proof of this could easily be seen this past summer here in Cincinnati. For example, the Drop Inn Center was at capacity all summer long. Our CW House had a waiting list every day which rarely ever happens in the warm months of the year. Today more than ever our service is needed in our community. St. Francis/St. Joseph CW House operates successfully on a small budget. Our needs are few and simple. But, we do request your financial help to continue the good work. Please consider sending a tax deductible gift to support the fishermen at the worker house. Make checks payable to SFSJ and mail to: St. Francis-St.Joseph Catholic Worker, PO Box 14274, Cincinnati, OH 45250. Thank You.
CW House Needs
Pillows, towels, wash cloths, salt, pepper, spices, ketchup, hot sauce, mustard, pickles and paper towels.
Remember Doug in your prayers

Doug has been a part-time staff member and now continues to volunteer. He has returned to college is not battling with cancer. His spirits are high. Thanks.
Come Visit Us Online at Our New Website
Thanks to Linda Wolf and ActiveCanvas for the design, content development, and management of the hundreds of technical details needed to get the website up. Linda and company generously donated all their time and resources to deliver our site at no cost to the CW House. With the new website comes a new email address. Please send us your comments, ask a question of the Board or staff, or just send a hello. We look forward to expanding our community of hospitality online.