St. Francis / St. Joseph Catholic Worker
Thanksgiving 2011
Oh Come All Ye Faithful!
Christmas Party Open House at the House
1437 Walnut Street, Saturday December 17, 6-9 pm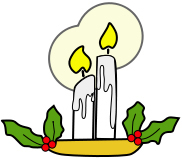 All are invited to the House annual Christmas party. Each year guests, staff, volunteers and supporters gather as a family at the House to share great food and small gifts for the current guests. The highlight of the night occurs when our disparate vocals blend in heavenly carols, a cacophony that only the Lord can forgive. It's way better than American Idol!
Friends of the House will also use this night to acknowledge the two year anniversary of the death of Father Mark Schmieder and informally celebrate his most fruitful life.
Guest Spotlight: Leroy Bishop
Leroy Bishop, having nowhere to live after another stay at the penitentiary, checked into the Catholic Worker House on August 1, 2011. He was petrified, averse to rules and responsibility, prone to addiction, and 55 years old. Of course, the House is all about rules and responsibility so the odds of success looked slim. Leroy departed on October 1 for his new apartment in Avondale and a paying job. How did this happen?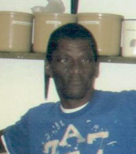 "I was grateful for a bed and instantly saw that these people cared, that this was a unique place," Leroy remembers. Thus, he became open and willing to learn: "I wanted to change, but I didn't know how." Veteran staff member Ron Brown mentored Leroy, "Ron patiently worked with me because he could see that I wanted to help myself."
Leroy expresses profuse thanks to House staff, volunteers and fellow guests for "showing me love and respect so that I could like myself." He especially points to the guidance of Sister Kay, the Brennan Hill Wednesday dinners, and Richard's AA meetings as keys to his transformation.
Leroy enjoys his job at Over-the-Rhine Kitchen and works well with his supervisor and the volunteers. "At the Catholic Worker House, I learned how to deal with people and to set goals. I take what I learned at the House everywhere I go."
Leroy is one of fifteen children. Originally from Lexington, his family moved to Cincinnati when he was eight years old. His parents are deceased, but he has regained the trust of siblings. Leroy is especially close and grateful to his brother, James Bishop and James' wife Janice. So, how did it happen? "Gratitude, humility and giving back," says Leroy.
Guest Spotlight: Everett Burns
Everett Burns exited the Catholic Worker House two years ago, but he continues to give back.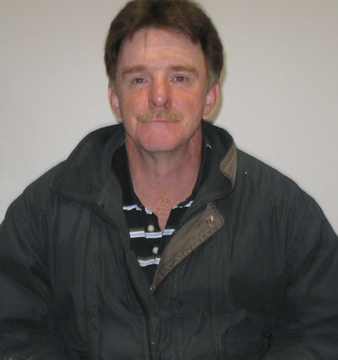 He supports himself working for Minuteman temporary services and, when informed of daily openings, he calls the House and rounds up some willing workers. If the job site is distant, Everett will even drive the fellows to the job. Of course, work is the practical springboard for guests to succeed, so Everett's efforts are important and appreciated.
Everett hails from South Carolina and came to Cincinnati in 1998 after a house fire tragically left his young son dead and his daughter Stephanie with severe burns and injuries. Stephanie required the Shriner's Hospital specialists so Everett accompanied her to provide continuing care and support. Her recovery was something of a miracle and she is doing well as a young adult despite some limitations.
By 2009, joblessness led Everett to homelessness and addiction. He entered the Catholic Worker House and immediately noticed something different. "We were not treated like cattle. The staff treated us as individuals, but still applied the rules evenly." Everett notes that the staff is "supportive of anyone who is willing," but advises current guests that "it only works if you want it to work." Everett is especially grateful to staff member Ron Brown for guidance during his House stay and for their ongoing friendship.
Everett is now self-supporting and maintains an apartment in Mt. Auburn. He stays on track by regular attendance at AA and giving back to the House and society. Thanks Everett, for returning the grace that was once bestowed upon you.
Manager's Message
First let me express my gratitude for your prayers. I am feeling fine and had a PET scan on October 14 that revealed no cancer growth after 12 weeks without chemo. Please continue the prayers as it appears that they are working.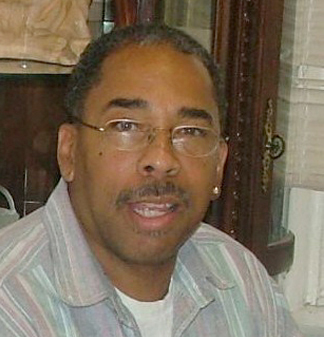 I had occasion to learn a "practice what you preach" lesson. Here at the House, we encourage our guests to overcome obstacles, keep their heads up and stay positive. Well, my wife and I returned home after a few very enjoyable days in Tennessee to discover a break-in and burglary. They not only took some valuables, but our sense of security as well. Now, I must deal first hand with overcoming obstacles and staying positive just as we preach to our guests.
House operations are humming smoothly with staff, Board and volunteers pulling together to help our guests. Year-to-date through September, we have sheltered 168 men and 62 have proceeded to employment and permanent housing.
Thank you for your kind support.

Until next time,
Karl
Staff Spotlight: John Clark
John Clark is our newest staff member.
"A car doesn't coast uphill." I heard this from a friend of mine recently at a social gathering in which the topic was spiritual progress. Without work on our part, we cannot move forward in developing a closer relationship with God. And for someone like me, this progress could mean the difference between life and death.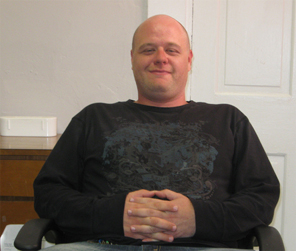 I was born and raised right here in Cincinnati. I come from a good family, and have always been provided for. My parents were always supportive and loving, and I never wanted for anything. I graduated high school in 1997 and went on to college, where I acquired a degree and began a career in commercial architecture. Life was good, and yet, something was missing.
While my life seemed to be coming together nicely, I had already started down a path which would ultimately deprive me of all my possessions, relationships and nearly my life. I am an alcoholic and drug addict, and while I was able to manage this lifestyle for a little while, the progression of the disease eventually took me down. The only sobriety I would have throughout my teens and twenties was a year or so when I had rediscovered my Catholic faith. But this didn't last. I began drinking again and soon transitioned to opiates. In a few short years, I would have nothing.
I had made several feeble attempts to get sober, but I would fall short repeatedly due to my inability to allow God into my life. Such is the nature of alcoholism. We do not magically get better once we stop drinking; in fact, I would get worse. I was still seeking something to make me complete, and when it wasn't alcohol or drugs I would turn to money, women or material things. And to my dismay, none of these things worked.
Thankfully, God intervened. Through a series of run-ins with the law, the loss of my vehicle and an eviction notice, it was time to go to treatment once more. I was tired and was willing to try anything, so I began to pray and to do something for someone else everyday. It didn't take long before the emptiness inside began to dissipate. I would continue this after leaving treatment when I went back to a transitional living house in which I was already something of a regular. I began to change, and others who were familiar with my usual nonsense took note.
God would continue to bless me when I was offered a position at the Catholic Worker House. Even now it amazes me that I get paid to do this! To see these men come in and use this opportunity to turn their lives around is a privilege to be a part of. And for the first time in my life, I enjoy going to work.
The life that I have today is a gift, and each day is spent trying to improve on my relationship with God. A car doesn't coast uphill; complacency is dangerous. So I ask for the willingness to do His will today, and He provides. He always does. And thanks to Him I get to live a truly rewarding life.
Giving Thanks for Conversations with Jean (1933-2011)
by Mike Harmon
How often have you been in conversation with a person for whom there was no agenda, no need to impress or be impressed? No role to assume or mask to wear?
Jean Drach, a member of our Catholic Worker community, was such a person.
She was generous and non-judgmental, soft-spoken, never raised her voice, never descended into pettiness. She and long-time friend Stan provided wonderful meals for our guests. Just a year ago, after Stan's unexpected death, she delivered his eulogy. Then, barely six months later, on June 10, we lost Jean as well.

Jean graduated from the College of Mt. St. Joseph in 1955. She loved and excelled at math. She returned to her alma mater as a math professor from 1962-1996, chaired the math department, received awards for teaching excellence and alumnae career achievement. Students and faculty dubbed her "The Queen of Calculus." She made statistics — the bane of normal college students, who take it only if required — as simple as 2+2=4. Long after she retired, she was still a volunteer high school math tutor.
Her logical, rational outlook carried over into her entire life. Although caring and empathetic, Jean approached a controversy or a crisis or a personal problem with cool, analytical reasoning rather than emotion. If she had not become a math prof, she would have made a marvelous detective, along the lines of Agatha Christie. She had spent a lot of time in foreign countries, so I imagine her quite comfortably taking Hercule Poiret's seat on the Orient Express.
The stories of students taught by Jean tell you a lot about her. One student had been a college drop out, twice. He was working a blue-collar job at a machine tool company, married, father of four, unable to advance at his company because he lacked a degree. He returned to college part-time at Mount St. Joe, eventually graduated, became president of his company, and instituted a policy of paying tuition for any employee who wanted to obtain a college degree. He singles out Jean, his math prof, "who went out of her way to pay special attention to adult students who had been away from school for so long."
This is not a singular story. Another college drop-out working successfully at a blue-collar job realized he would need a degree to progress in his career. He enrolled at the Mount. It wasn't easy. He bombed a pre-assignment quiz in statistics class. His body language clearly revealed his discouragement. Professor Jean approached him because "she could tell how I was feeling." She gave him the extra teaching time that got his confusion with statistics cleared up. He became the only one of the five children in his family to graduate from college. He is now principal owner and president of a highly successful company.
I remember Jean for many things besides her legendary math tutoring. Travel with mutual friends, including Stan, renting cabins at Hueston Woods, camping, dinners together. My wife and I were blessed to be included in a small group that would gather at Jean's home every year immediately following Holy Thursday liturgy. We would share food and drink and conversation quietly, memorializing the gift of divine friendship celebrated by Jesus.
A few years back, we were with Jean on a tour of Ireland. One afternoon, in a small village in the middle of the country, somewhere between Dublin and Galway, while the rest of the group headed toward an arts and crafts center, Jean and I ambled in the opposite direction, on our own, off the beaten track. We found just what we were looking for, a small neighborhood pub, almost empty, no tourists, no loud craic, no music blaring, no rugby or soccer on the telly, quiet, peaceful, mid-afternoon light from the entrance reflecting off polished dark wood. We spent an hour together, sharing a drink and conversation. No earth shaking ideas, no profundities. Just sharing. Cherishing a moment of life. As I reflect back, I cannot get out of my head that the quiet time together with Jean that afternoon was part and parcel what she shared Holy Thursday nights.
Jean may be gone, meals prepared by her and Stan may no longer grace the table, but my conversation with her is not ended.
One Brick at a Time
Catholic Worker Movement founder Dorothy Day encourages us to persist in good works:
"People say, what is the sense of our small effort? They cannot see that we must lay one brick at a time, take one step at a time. A pebble cast into a pond causes ripples that spread in all directions. Each one of our thoughts, words and deeds is like that. No one has a right to sit down and feel hopeless. There is too much work to do."
As part of the reconstruction of the House front porch, we ask our donors to memorialize their support by purchasing one personalized brick for the construction flooring.
If you wish to purchase a brick, please send a check for $35 payable to SFSJ and indicate the donor name(s) or family name or message to be engraved. Maximum three lines at 13 characters per line.
The entrance to the House will become more attractive as well as fascinating. We thank you for your support.
Facilities Update
It's been a year since we began the project, but the House is now equipped with a new heating and air conditioning system. We began by approaching Messer Construction for assistance with cost estimates and specifications. We are very grateful to Danny Wyman of Messer who developed professional quality specs for use in our grant requests. As a result, we did indeed receive substantial grants for the entire project cost from two generous anonymous donors. This is most important because we may then use operational funds to directly and immediately benefit the needy without interruption or diminution of services.
Work began in July and was just completed in late October for the new HVAC system. We are most thankful for the substantial time and effort expended by Board Trustees Kevin Staigl and Bob Bertsch for overseeing the installation from start to finish. We will be warm and cozy on December 17 for the House Christmas party.
Those of us who like to cook at the House rejoiced when the Ruth J and Robert A Conway Foundation awarded a substantial grant to install a new kitchen fan for ventilation. Bill Robinson from Conway's Bistro Group kindly shared his expertise to assess our needs and the Conway Foundation followed up with the gift. We much appreciate the partnership and welcome the Conway and Bistro folks to the SFSJ family. We hope to announce the completion of this project in the Easter newsletter.
Charitable Giving: Gratitude or Guilt?
Thanksgiving approaches and we evaluate our good fortune and bounty. To give should not feel obligatory invoking ghosts of medieval paid confessors and alms. Instead, God desires that we experience giving with a joyous heart and warm compassion. We share of ourselves, not pay a tithe. In that spirit, we humbly request donations of any amount to extend a hand up, not a handout to our homeless brothers.
Thank you, and have a
blessed holiday season.
Occupational Therapy Students from Cincinnati State Remodel the Library
by Mary Repaske
Volunteers at the House come from all over greater Cincinnati.
Last spring a group of students studying occupational therapy at Cincinnati State spent two months transforming the library on the second floor of the House from a functional but austere and drab space into a peaceful, relaxing refuge for our House guests.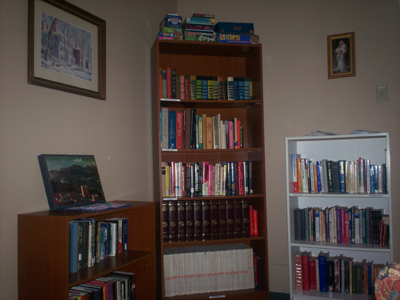 Students Jeannie Leconte, Anna Wallace, Stevi Scheidt, and Zach O'Connor (with Cindy Kief as faculty advisor) painted the room, put up new curtains, acquired new furniture including bookshelves and a desk, and added plants and other touches of home. The students solicited and received donations from Home Depot, Lowe's, and Target stores that were used in their renovation. The students also joined the men every Monday evening for a social gathering — sharing dinner, playing games such as Wii, and in general helping the men feel less stressed and more at home in the House. The goal of the students was to support the men living in the House in their journey toward independence by enriching their home environment, our Catholic Worker House, and helping them relax.
The students also solicited materials for care packages for each House guest. It was Christmas in the spring! These packages contained a blanket, comforter, sheets, clock radios, and numerous bath items. Finally, Cincinnati State provided the students with funds to purchase two $100 gift certificates from Family Dollar for the House to use for acquiring everyday supplies.
As occupational therapy students, Jeannie, Anna, Stevi, and Zach understood how improving the men's quality of life could help them be more successful in their search for employment and stability in their lives. Through such wonderful generosity of time, energy, and spirit, these students touched the lives of our guests last spring, and through the newly remodeled library, they continue to enrich the lives of the men living in the House today.
Board Notes
The St. Francis-St. Joseph Catholic Worker House Board of Trustees is a collection of diverse working volunteers. We perceive our primary role as support for management, staff and volunteers to help the guests succeed. Your Trustees and their duties:
Sister Kay Tardiff provides spiritual and moral guidance to the guests, assists House Manager, Karl Fields, with human resources matters and cooks dinners at the House.
Kevin Staigl helps Karl with operational matters and facilities maintenance as well as community relations for the House.
Joyce Kiernan performs financial and tax reporting, expense oversight and implements financial controls.
Mary Repaske writes grant requests, cooks dinners for the guests and contributes to the newsletter.
Mike Harmon provides legal advice, writes grants and newsletter stories and takes Board minutes.
Carolyn West is our newest trustee and will assist in fund raising and community relations.
Bob Bertsch oversees the House structure from maintenance to large projects.
Michael Dufek edits the newsletter, writes grants and facilitates donor communication.
The Board welcomes commentary from supporters of the House. Please direct inquiries, criticism and ideas to Michael at (513) 651-8482 or michael.dufek@pnc.com
We thank you for your support.
The St. Francis-St. Joseph Catholic Worker House vigilantly protects its independence and freedom from politics or distracting influences in order to focus on the mission of helping the homeless and poor.

The House receives no government or diocesan funding and operates with simplicity and frugality.
If you wish to help us continue the good work, please send your tax deductible donation to:
SFSJ, PO Box 14274, Cincinnati, OH 45250-0274.
SFSJ Staff
Karl Fields, House Manager
Keith Waller
Richard Johnson
Danny Jackson
John Clark
Ron Brown
David Elliot
SFSJ Board of Trustees
Sister Kay Tardiff
Joyce Kiernan
Mike Harmon
Kevin Staigl
Michael Dufek
Bob Bertsch
Mary Repaske
Carolyn West